Halloween at Six Flags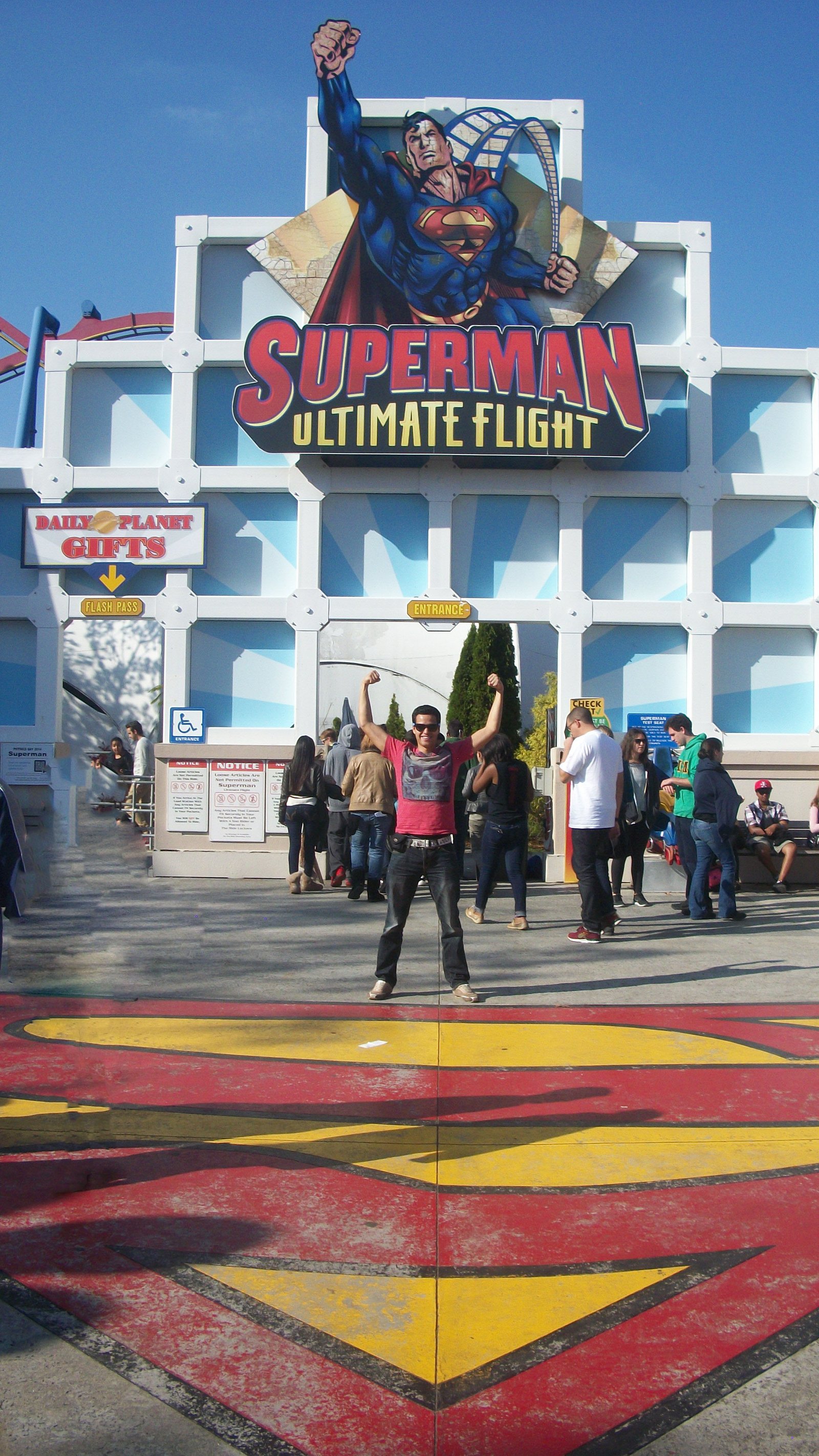 Halloween at Six Flags
My birthday came and although this time I didn't share it with many of my loved ones I had a great day. I went to Six Flags and to be honest before coming to the United States I had no idea what it was but I was marked for life.
Six Flags is one of the most important amusement parks in the United States with many attractions. There are several of these parks located in different cities and I was in the one in New Jersey. Being in that park is something I had never experienced before because the attractions simply make you feel thousands of emotions, speed, vertigo, fear, in short, a thousand things that I liked a lot.
This is the "home" of the Looney Tunes, so you will meet Bugs Bunny, Claudio the rooster, the coyote and many more of them.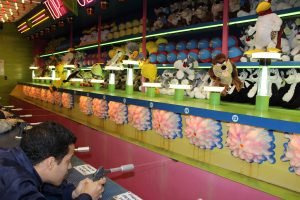 As it was Halloween there was a very nice atmosphere with various interesting decorations and in the evening there was a show called The Fright which is a lot of events in the park and more than 100 people dressed up as zombies scaring you all over the park.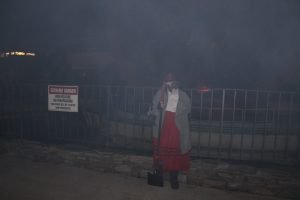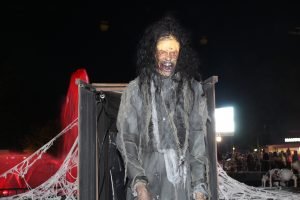 First of all start with the "Batman" attraction, an excellent attraction where you sit on a chair that hangs over a tube and you start sliding as if you were driving Batman's car.
https://www.youtube.com/watch?v=_HTxNg2MnrU 
Then there was "Nitro", which was excellent because you can feel the speed and vertigo in each of the turns they give you and you simply want to repeat the attraction but you don't want to queue for an hour to get on the ride.
https://www.youtube.com/watch?v=4AOCJQL5dn0
By the end of that ride, my head was already feeling a bit dizzy as I had eaten something I thought was medium-sized before I went on the two rides mentioned above so I had to calm down for a while. Then I wanted to go on "Skull" but we wasted time on that one as they are small rides where you can feel a little sensation but not as much as the others.
There are many attractions you can enjoy there, the downside is a bit of a queue to get into them, it's very tiring to have to wait.
Then it was the turn of "Superman" which I also liked a lot and this one is very particular as it is looking down as if you were flying, literally. The queue for this attraction was almost 1 hour long but it was worth the 15 seconds it took.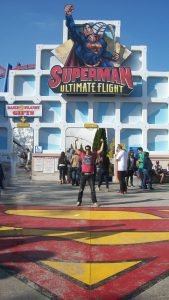 This is what happens to you when the attraction is about to begin.
https://www.youtube.com/watch?v=vPkMLvbMiMc
And this is the action:
https://www.youtube.com/watch?v=pUwXSC_4d_4
And finally, I was in what for me is the best "Kinda Ka", the truth is a bit difficult to describe it and I can't wait to show the video I took but because a person who works there realised that I was recording he made me delete the video because according to him it was illegal. Before starting on this one I had already seen a video and I wanted to do it, but when we were going to queue we were told that the approximate waiting time for the attraction was 3 hours, I almost shot myself, I wasn't going to have any time for the others and I didn't go to half of the attractions but we decided to queue because I wanted to do that one. Time passed and it was our turn. Two chairs at the front of the ride were waiting for my girlfriend and I sat down in that chair with some trepidation, the ride starts with a short wait of no more than 3 minutes in which you think of everything and just see a 90-degree slope that the ride is about to do makes your mind go white. When suddenly you hear the screeching of a cable that drives the car and my body moves at an acceleration of 180 mph in just 3 seconds, your face is not a face but a piece of skin with which the wind plays in any direction and my hair although very little wanted to come out of my scalp. As you go up the 90 degrees you just look up at the sky and in the middle of the ride the car stops for at least 2 seconds and then speeds off for another 90 degrees but this time you think you are going to crash into the ground.
The attraction for which I had to wait almost 2 and a half hours lasted 10 seconds but what I felt was a very pleasant sensation that was completely worth it. After this comes the bad part of it all. Here I leave you this video that although it is not mine you can see a bit of what you can feel.
In the evening we walked around the park and saw a bit of the Fright Fest, which although it was something different, wasn't very good.