A lake in New Jersey
A lake in New Jersey
New Jersey is a state in the United States that is not known for many good things. The best known in this state may be the Jersey Shore, which is a beach (not very nice and you have to pay USD 8 to enter in the summer). Also, there was a reality show that was created with the name of these beaches that practically tarnished the reputation of anyone from New Jersey because of the prototypical young people who participated in it. Another of the most recognized things is Atlantic city, which is "Las Vegas" but in a smaller size, it is also known because it is close to New York and Philadelphia, also well known for the giant highways it has. It has two very big ones called the Turnpike and the Parkway with great roads where you have about 6 lanes for cars and times when you get to a tollbooth and it widens to 10 lanes.
It is crazy to see the highways that New Jersey has and also the speed at which you have to go where sometimes the minimum speed is 100 km/h but as in many places you pass vehicles much faster than that, even at speeds of 140 km/h can be reached.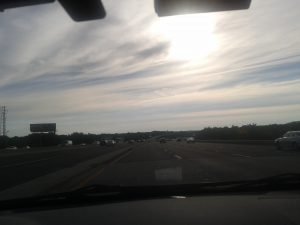 But what very few people know is that it is also called The Garden State. There are many green areas to enjoy away from the big cities in New Jersey such as Newark, Elizabeth, Jersey City, Trenton, Paterson, etc. If you go a little further away from these cities you will find beautiful scenery and you will feast your eyes on the many green areas that this state has. I visited one lake in northern New Jersey, one of many, which was spectacular. The county itself provides security for some of these so-called parks. The kids were happy in this place because they could even swim.