Wonderful Atlanta – Georgia
After New Orleans,Travelling I made my way to Atlanta, Georgia. I knew very little about this city before I visited it, but I had fun.
Atlanta is one of the largest cities in the southern United States and it is the home of Coca Cola and CNN, two big companies that started in this city and stayed there.
It is also the home of the Atlanta Braves and here is this video to get you started.
https://www.youtube.com/watch?v=imlGchcKY4A&feature=youtu.be
In this city I had my first experience with www.couchsurfing.org. For those of you who don't know the site, it is a website to give/receive FREE accommodation anywhere in the world in exchange for: "a few thanks". I had started my search for my "surfer" as they call him on the site 2 months before and I was so lucky with the one I found. Tom picked me up at the terminal, took me to his house, showed me "the room" where I was going to stay and gave me the keys to the house, for many people it might seem very strange but it is not. I could come and go as I wished and I was paying absolutely nothing. The only recommendation I give with this site is that you should check the references of the people you want to stay with very carefully so that you don't have any surprises.
The house was very close to a park called Piedmont Park which I highly recommend visiting in Midtown Atlanta. It is a gigantic park where you can relax and practice any kind of sport as there are plenty of spaces to do whatever you want.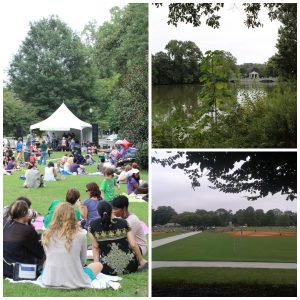 There were also a couple of clubs near Tom's house and I decided to meet Shayna and West, some friends I had met in Medellin with whom I was enjoying myself in a place called www.rira.com atlanta a very good place, as it has 3 different atmospheres. One of them had live music and we had a very nice time.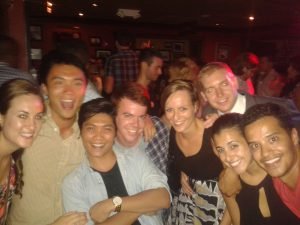 I walked through the streets where the famous FOX theatre is located. It used to be a temple and in 1929 it was converted into a very luxurious theatre which still retains much of its old architecture.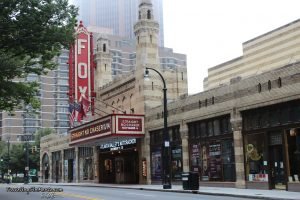 Coca-Cola started in Atlanta Georgia in 1886 by the chemist John Pemberton and was later sold to ASA Candler, this company was in charge of producing the syrup to sell it to other cities where they had bought the rights to bottle it and so Coca-Cola started selling the syrup to companies that had equipment and permits to bottle it.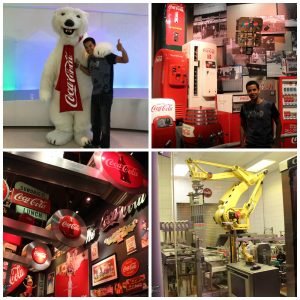 Well, at least I learned something on the Coca-Cola tour, where they also showed us how they made it but kept "the secret" of what's in it.
Then I went to a kind of museum that made me feel a lot of things; it's called Centro De Derechos Civiles y Humanos. This "museum" shows very graphically all the history that this country has gone through in terms of American segregation and racial discrimination, how difficult it has been for the black race to get ahead and how badly they were treated before civil rights were established. Martin Luther King Jr. was one of the protagonists of the success of these rights, which is why he was assassinated by the opposition.
Atlanta hosted the Olympic Games in 1996 and still preserves the Centennial Olympic Park which was a park created to gather visitors and to celebrate the medal ceremony.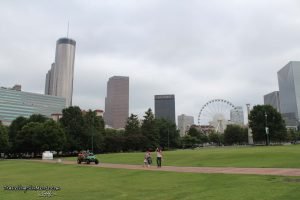 The SkyView is another place in the city but I don't find it attractive at all, it costs $15 USD and they give you two laps, so instead of going up, I preferred to stay there talking to my new friend Octavius.
There are several craft breweries in this city and I couldn't miss one of them. This one was called Monday's night and they do a beer tour every Monday and I had a lot of fun. I was there with Shayna, West and another friend I met that same day who was from Colombia.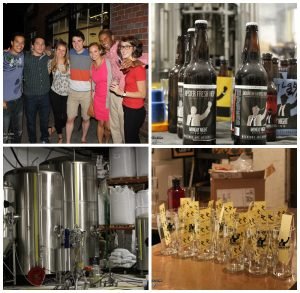 Another tour I decided to do was the tour of the CNN studios, the truth is that although it was very interesting what I saw, they show you almost nothing, and almost the entire tour which lasts 1 hour you have a couple of policemen behind your back who are watching to make sure you don't go where you shouldn't. They showed a couple of studios but nothing impressive. They showed a couple of studies but nothing that impressed.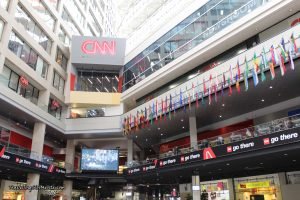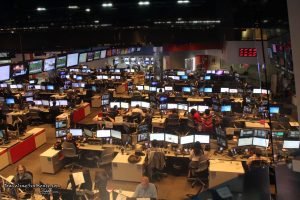 After this I went to the house where Martin Luther King Jr. lived and a small museum next to his grave. It was interesting to learn a little more about this great hero of this country.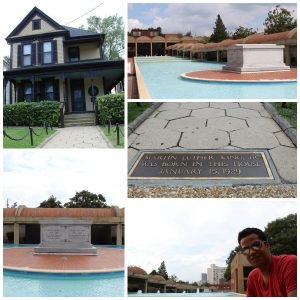 I ended my stay in Atlanta with a Braves vs Washington baseball game in which they lost but a good time was had by all.
Recommended sites:
Piedmont Park
Centro de los derechos civiles y humanos
Marthin Luther King Jr. Casa y museo
Centennial Park
Monday's night Cervecería
Coca-Cola tour
Teatro Fox
Do you want to continue with the next trip to Nashville?