Cuernavaca and Tepoztlán
Cuernavaca y Tepoztlán!
Before going to this city, most people told us that there was nothing to do there, and indeed, there is not much to do there, but a friend invited us to visit, so we went! Ana picked us up at the terminal and took us to a mandatory place to visit if you are in Cuernavaca or Mexico City; Tepoztlán is a beautiful town if you know very little about Mexican gastronomy because here you will get to know it as if you were doing a master's degree in it. We visited a restaurant called Los Colorines, which was delicious although a bit expensive. Mexican food is so varied that reading a menu can be like reading a foreign language, even if Spanish is your native tongue.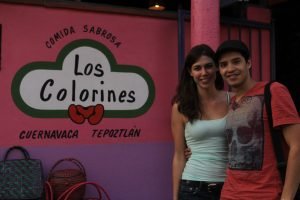 We tried quesadillas there filled with squash blossom and others with huitlacoche, a fungus that grows like a parasite on top of the corn. We also tried a very thin beef called cecina, served with nopal, a type of cactus. To drink, we had to try horchata, a sweet white drink made of rice, cinnamon, sugar, and water.
I decided to try the famous Chapulin (a cricket eaten in Mexico) that I always heard about on TV but never knew what it was. Here is a video of me eating one.
https://www.youtube.com/watch?v=tycusty4qEM&feature=youtu.be
Tepoztlán is named by the Mexican Secretary of Tourism as a "Pueblo Mágico", a designation used for towns with a special charm, culture, or historical significance and which also have certain characteristics. The structure of Tepoztlán is colonial, with stone streets.
They have a market during the weekends where they sell everything, there is a very nice mural made with different types of seeds at the entrance of the church, and the most striking thing about this town is that they have a hill called Tepozteco where they have a pyramid and many people walk up to the top. We didn't go up but it could have been a good experience. It is said that the mountain has very powerful energy and that is why the town attracts a lot of people interested in yoga and "New Age" spiritualism.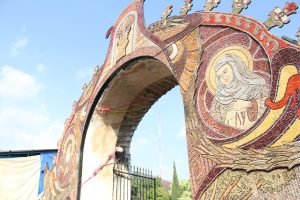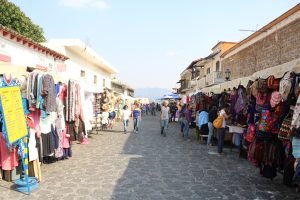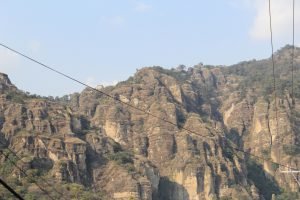 In the evening we visited the centre of Cuernavaca which we found quiet and beautiful because of the illuminated buildings such as the Cathedral, the Palacio de Cortés, and the Kiosk in the Jardín Juárez, but it did not attract our attention enough to make us want to spend more time there. Afterwards, we went to a restaurant called Casa Rivera where the service we received was exaggeratedly good. Still full from lunch at Los Colorines, we shared a starter of poisoned beans with flour tortillas (the name was explained to us by the waiter although we didn't understand it well… suffice to say that they didn't poison us).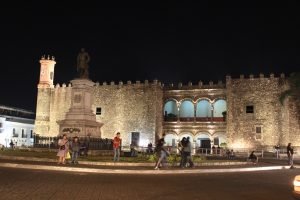 We spent only one day and one night in Tepoztlán and Cuernavaca but it was very worthwhile, especially because we had a local guide in our friend Ana who enriched the experience so much!
 – Visit https://thepartyingtraveler.com/2021/03/02/backpackers-guide-tepoztlan-morelos-mexico/