Two nights in Cancún
Two nights in Cancún
Talking about good and bad things Cancún was everything that I was expecting. I think everybody has this place in his/her top 5 places to visit. However, to be honest, this is not the tourism I would enjoy.
Cancún is located in Yucatan peninsula. It started its touristic development after 1970. It is said that before that a few people were living there. Nowadays they bring to  Mexico a lot of money because of the tourism. Cancún is not ugly its sand is almost white. It has part of a coral reef where you can snorkel.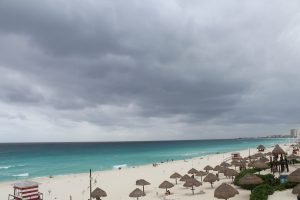 The number of hotels in Cancun is countless and all of them are connected one after the other. The seawater is light blue making you feel like swimming.
There are some options whether you like parting. Even though I did enter any club the party is good. There will also be a lot of people outside the clubs convincing you to get into their clubs.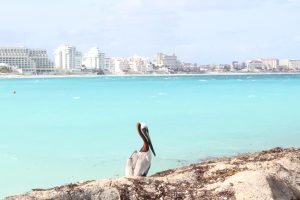 Cancun is divided into 3 parts, the hotel's area which is the richest, downtown which was where we stayed and the poorest area. There is nothing to see or do in the two lastest besides a couple of malls or some big markets. The fun is in the hotel area. This is the place where you have to arrive with a lot of money to your fun could be guaranteed. Practically, the more money you have the more fun and fewer worries you will have. In our case, since we did not have enough money we were very worried and we did not have so much fun.
You can say that Cancun is paradise and you have likely heard that a couple of times. However, in my opinion, it is far away to have that name. Most of the beaches are private and you cannot easily walk around them. It is incredible to know that along the 23 km that the beach has it only has 4 entrances. It is completely designed so that you can arrive there with your money, you stay in your hotel and then you won't even realize which country you are in. That is not bad. It is not the kind of tourism I like. There are also tons of tourists and it could even be a bit uncomfortable being on the beach with so many people.