What Christmas is like in the United States
Christmas in the United States
Christmas in the United States can be said to be a bit boring but it is loaded with many family moments that enrich the people who live here, for most foreigners it ends up being just another day. First of all here Christmas starts exactly in December, it is not like in Colombia or in other countries where it starts in September.
The first days of December people decorate their houses and also cut the Christmas tree: Literally, here people go to farms where they have many trees that they grow all year round and when Christmas comes the plan is to go as a family and take a saw to cut the tree they like the most. In our case, it was already cut down so we didn't physically cut it down.
When the tree is larger, it is placed on top of the car. This custom is done in most parts of the United States but it does not mean that artificial Christmas trees do not exist, if they do, they are more common in the inner cities.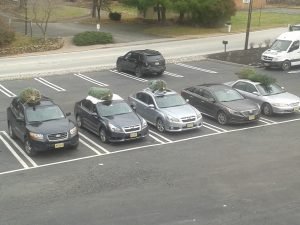 In New York, several places have become famous over the years, either because they have appeared in the movies or because they are decorated very well for the arrival of Christmas. There is a very popular place called Rockefeller Center which is mainly a giant building. Every year this place receives a (real) Christmas tree of approximately 21 to 30 meters high, it is immense and they also create an ice rink where the skate alone is worth almost 40 dollars.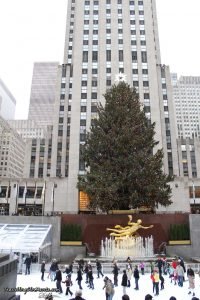 Fifth Avenue is one of the main avenues in New York and also gets a couple of lights for Christmas. Another great place to visit is Bryant Park. It has another ice rink which is a bit cheaper, they also have a Christmas tree, not as big as the one in Rockefeller Center but it is also very nice and around the park, there are a lot of people selling many crafts. The cold weather is a very good strategy to keep people inside the shops because it is warmer.
Also near Bryant Park, I came across some Ice Sculpture. What the name says: Ice Sculptures, they are made by real artists that apart from having to endure the cold of the city, endure the cold in front of the sculpture they are making. They are great, here are a couple of pictures I got.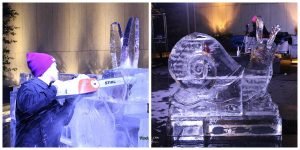 Another main avenue in Manhattan called the Avenue of the Americas is also adorned with a couple of lights that give a little more life to "the city that never sleeps".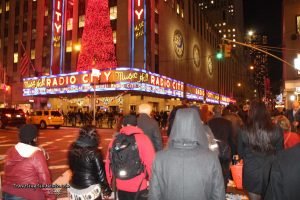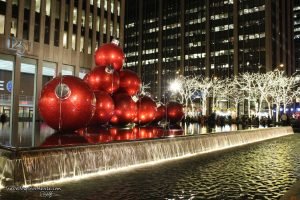 In terms of festivities, they usually celebrate on the 25th of December instead of the 24th and celebrate on the 31st. New York City has an annual event to say goodbye to the year and it takes place in Times Square. It is an event where millions of people go to suck in the cold and watch the ball drop from the top floor of a building as it counts down.